Add your review
Orbea Orca M20 LTD
Orbea Orca M20 LTD
Performance, technology and style have always been cornerstones of cycling. We may not compete but we love the feel of a racing bike – an Orca that is light, fast and beautiful. Read more
Description
Performance, technology and style have always been cornerstones of cycling. We may not compete but we love the feel of a racing bike – an Orca that is light, fast and beautiful. Professional athletes, weekend warriors, Strava hunters and recreational riders all have similar aspirations – we love the machine as much as the lifestyle.
Everyone can benefit from a smoother ride, advanced engineering and aerodynamic advantage even if we don't know a Watt from a Water Bottle. We expect integrated controls and components that are sleek, smart and device-enabled. For flexibility and performance, we ensure Orca has room for wider rubber. To fit the widest range of riders, we offer unique bar and stem fitting solutions because not all of us are seeking the same riding position, we want the fastest bike that fits. Orca is a personalized, modern, capable racing bike that excites us to ride exactly the way we like.
ORCA IS THE CHOICE OF STYLISH RIDERS WHO DEMAND THE LIGHTEST BIKE WITH THE BEST COMBINATION OF TECHNOLOGIES AND FLEXIBLE ERGONOMICS.
These are riders who don't think of themselves as sprinters or rolleurs or climbers or even racers, they want a bike that can do everything and master any route. They are athletes who are looking for leading technology and style and appreciate a bike that stands out from the rest.
FREEFLOW FORK
Aerodynamic forks are typically designed to perform like aero frame tubes – optimized for directional movement through the wind. But the forward rotation of the spokes and today's wider rims and tires approaching from behind the fork (against the flow of wind as the wheel spins) creates a high pressure/high drag zone.
Freeflow spreads the fork legs away from this area to reduce pressure and turbulence. Normal directional aerodynamics remain unchanged but the bike gets faster because the airspace inside the Freeflow fork blades is less chaotic.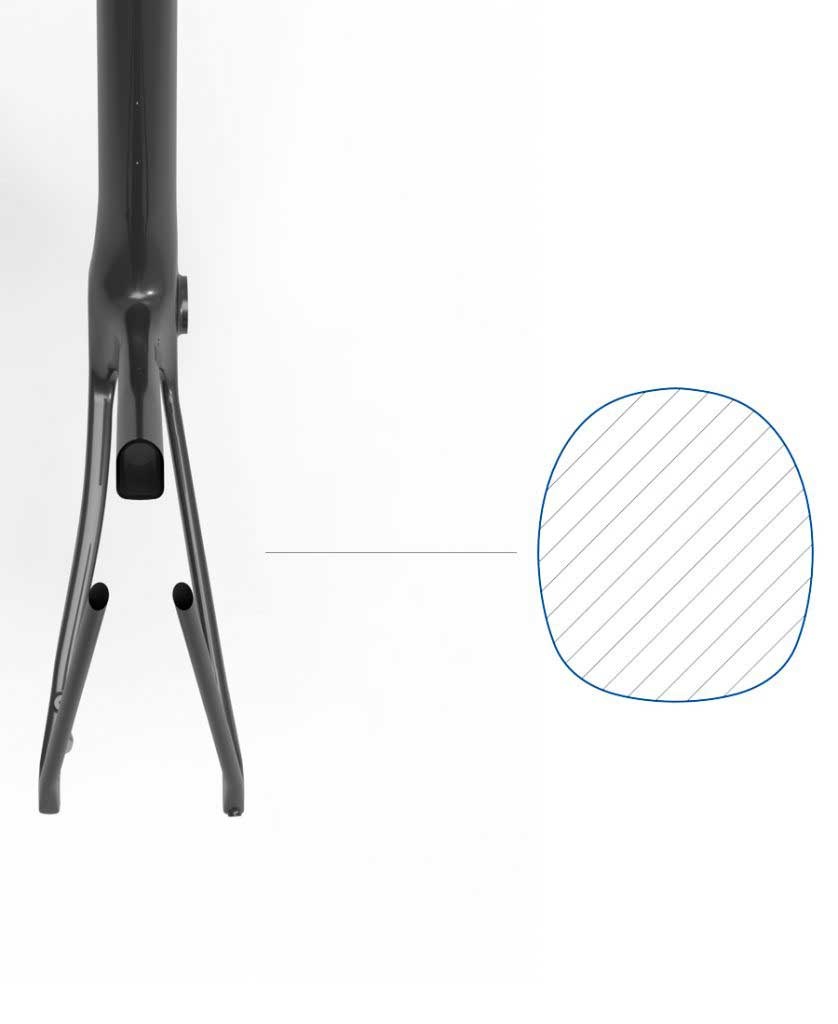 OMX FRAME SHAPES
Not many bike companies have the research and development capabilities of an Engineering School at their fingertips. Orbea works directly with specialists at Mondragon University in the Basque Country to analyze and test aerodynamic concepts.
The downtube, seat tube and seat stay sections of the new Orca are ovalized and subtly flattened for a 10% drag reduction over the previous version.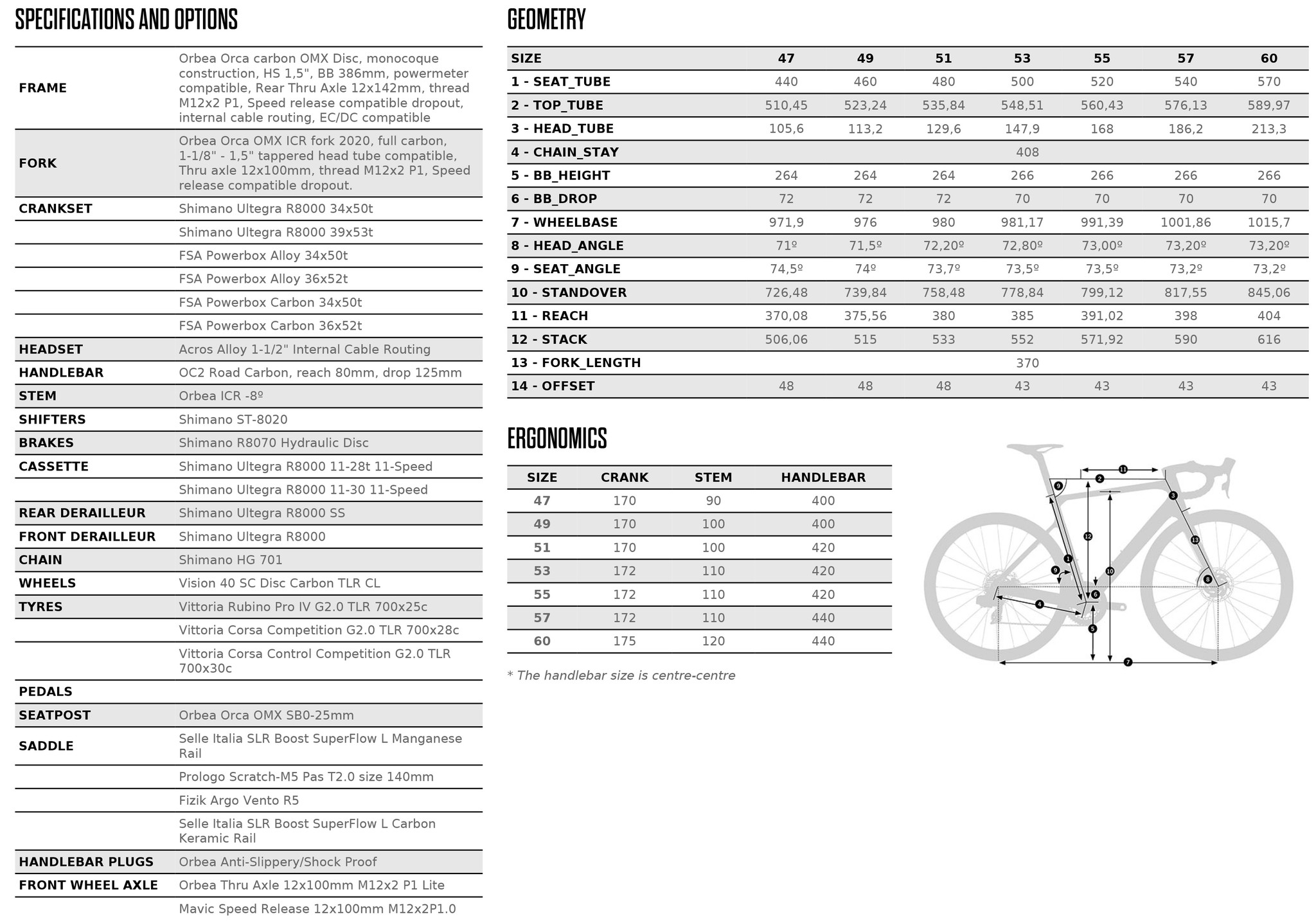 0
stars based on
0
reviews