Add your review
iKOR Recovery Shot - single
iKOR Recovery Shot - single
The future of athletic recovery. Read more
Description
The future of athletic recovery.
Our Ultra Recovery formulation of tart cherry, vapor-distilled and liposomally encapsulated full spectrum hemp extract, hyaluronic acid, beet juice, raspberry juice, turmeric root, ginger root helps to quickly lessen the effects of inflammation and oxidative stress from intense athletic activity.
22mg of Full Spectrum Hemp Extract per serving
13mg of CBD per serving
4,210mg Ultra Recovery Formula
Tart Cherry
Hyaluronic Acid
Beet Root Juice
Raspberry Juice
Ashwaganda Root Extract
Quercetin
Turmeric Root Extract
Ginger Root Extract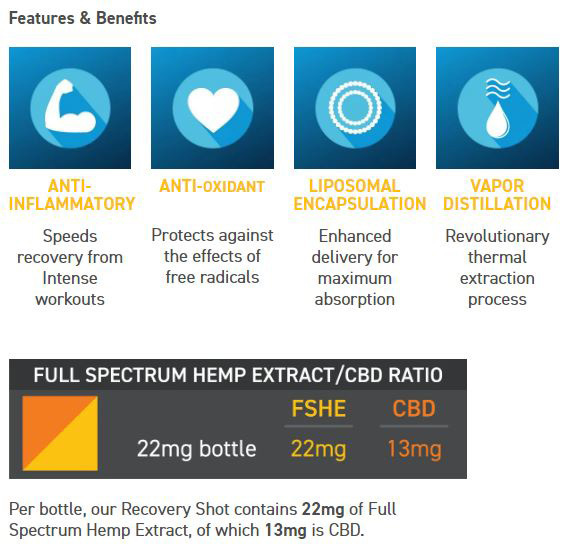 SUGGESTED USE: Shake well. Take full bottle within 60 minutes of exercise.

STORAGE: Avoid excessive heat and light. Refrigerate after opening.

SAFETY: Use only if tamper-evident bottle cap is intact.

DISCLAIMER: See physician prior to use if pregnant or nursing. Keep away from children. Not intended to diagnose, treat or cure any disease. This information has not been evaluated by the Food and Drug Administration.
0
stars based on
0
reviews