Add your review
Cervelo 2021 P5 Disc Ult Di2
Cervelo 2021 P5 Disc Ult Di2
We've been making fast time trial bikes for a long time, and the P5 has been a primary focus at Cervélo since its inception. Read more
Description
We've been making fast time trial bikes for a long time, and the P5 has been a primary focus at Cervélo since its inception. From early attempts made to change the competition sphere with the Barrachi, to the revolutionary P3 and our legacy of advancements thereafter, the P5 manifests all our research into aerodynamics.
The new P5 arrived in time to serve Team Sunweb and their roster of world-class time trial specialists. And in wringing every last drop of speed and stiffness out of the UCI rule book, we created a bike ideally suited for our triathletes too.
The P5's back-to-time-trial-basics design delivers distinct advantages for our Sprint and 70.3 athletes. These riders require less cargo than our long-course champs, and prioritize ease of adjustment, raw speed, and light weight. The result? A bike that's quick to accelerate and aggressive on the climbs.
DESIGN FEATURES:
TRIATHLON FIT
All of our triathlon bikes offer maximum adjustability for the largest possible fit range. Our Triathlon Fit accommodates all athletes' needs, enabling a range of fits from an upright torso angle to the lowest, most aerodynamic position.The details of the total fit range for each of our triathlon bikes can be found on the individual product pages.
SPEED RISER
The Speed Riser (patent applied for) is our user-friendly aerobar system for triathlon bikes. The aerodynamic single riser post is easily adjustable to an infinite range of positions with a single tool. This means that you can fully customize your fit, as well as make on-the-fly adjustments to your position.
MODULAR STORAGE
Modular Storage incorporates custom Cervélo parts and approved aftermarket accessories to allow full customization of your storage needs. It enables a secure and aerodynamic solution tailored specifically to your needs and your Cervélo bike.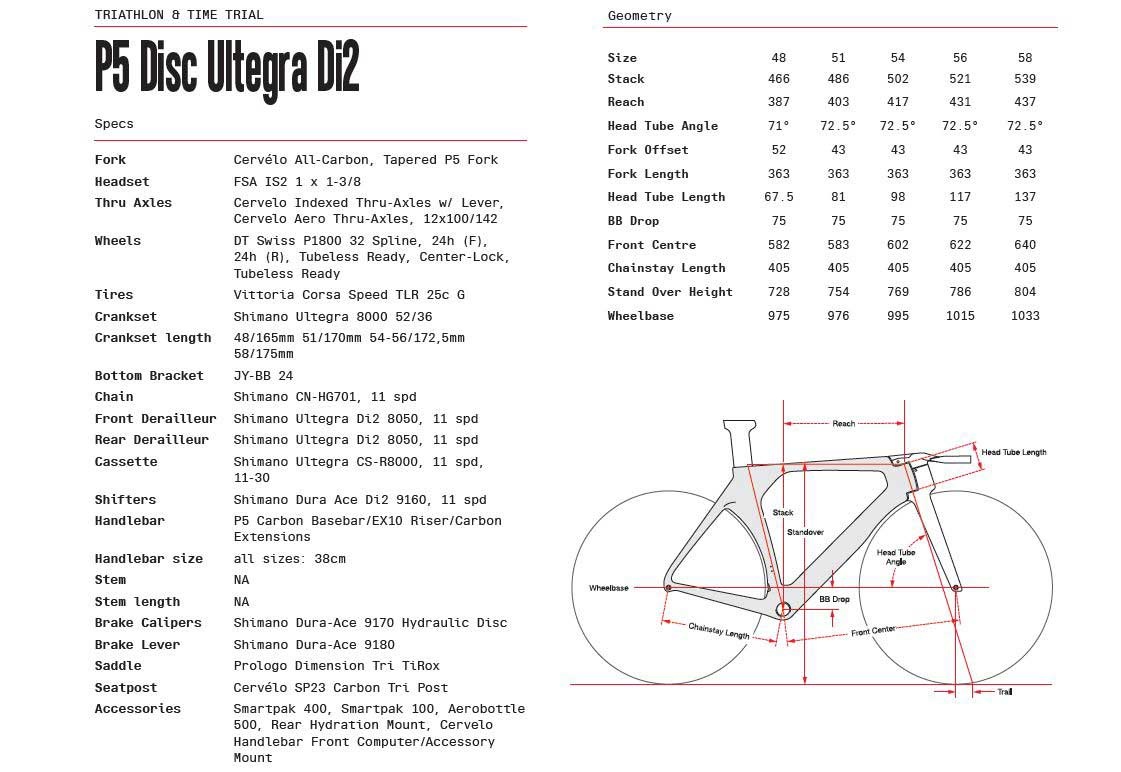 0
stars based on
0
reviews