Add your review
BMC Teammachine SLR01 DISC TWO Dura Ace Di2 Road Bike
BMC Teammachine SLR01 DISC TWO Dura Ace Di2 Road Bike
The Teammachine has won them all; the Tour de France, the Olympics, World Championships, and Classics. No one knows the Teammachine better than the pros who ride it – and vouch for it. The pinnacle of performance, the Teammachine has the world's raciest b Read more
Description
THE EVOLUTION OF ACCELERATION
The Teammachine has won them all; the Tour de France, the Olympics, World Championships, and Classics. No one knows the Teammachine better than the pros who ride it – and vouch for it. The pinnacle of performance, the Teammachine has the world's raciest balance of weight, stiffness and compliance, teamed with maximal integration and Swiss design.

WorldTour-winning performance meets disc brake integration 
Repeated refinements have retained its crown of having the world's most race-tuned balance of weight, stiffness and compliance–and now add in even more sublime braking. Constructed with 01 Premium Carbon, complex ACE Technology, integrated cable routing and our D-Shaped seatpost, the Teammachine SLR 01 Disc has an iconic design, supreme integration and lightweight all-day TCC Race technology for compliance.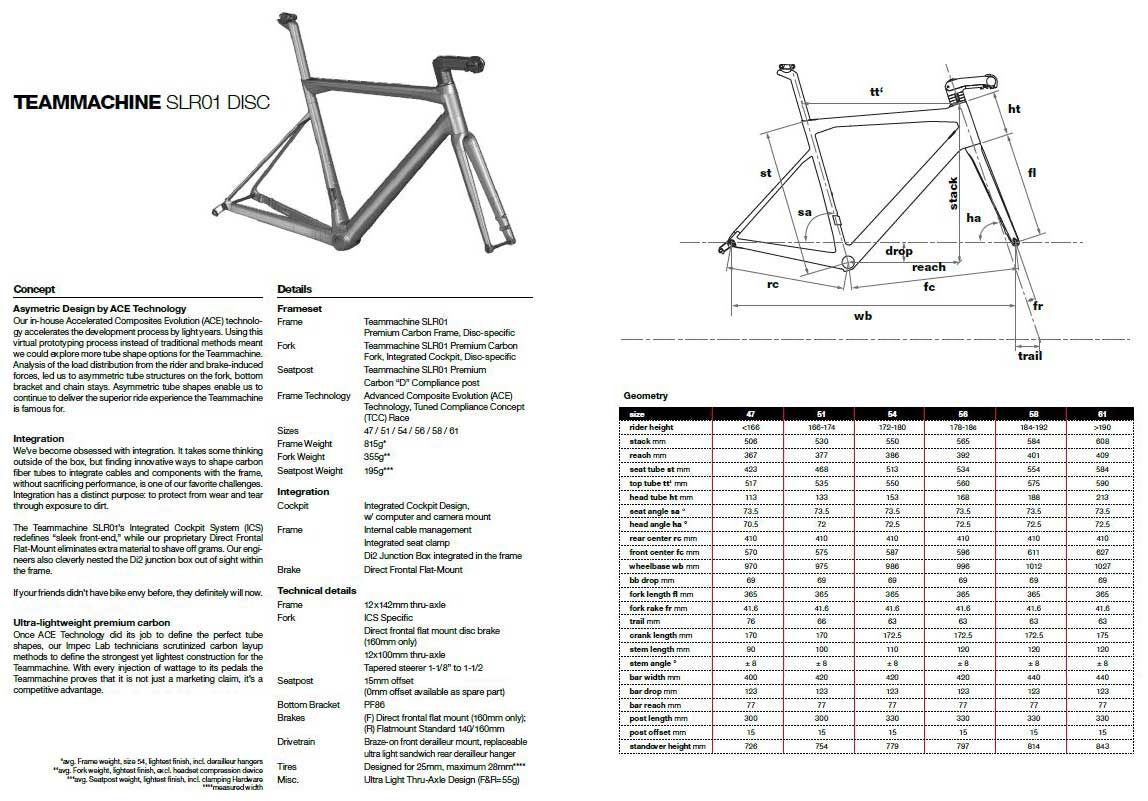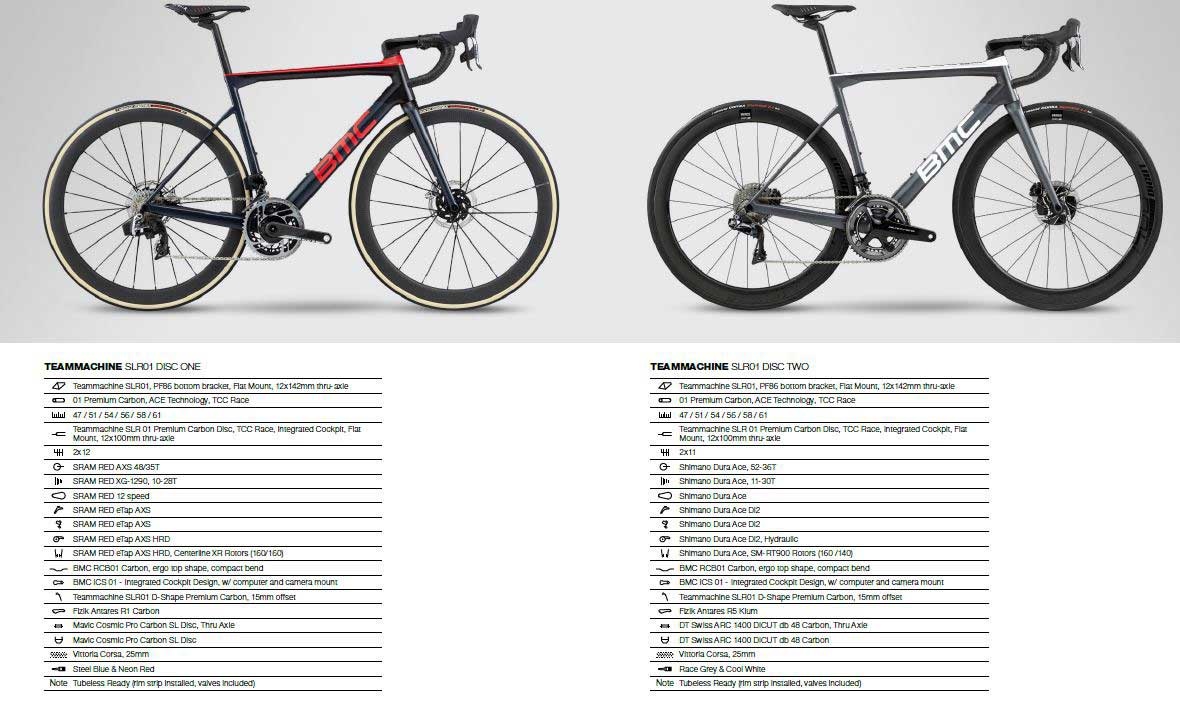 0
stars based on
0
reviews