Add your review
Argon 18 Krypton Pro Road Frameset
Argon 18 Krypton Pro Road Frameset
A road-hungry endurance bike with the will to win, the Krypton Pro matches all-day comfort with a lightweight layup and impeccable handling. Read more
Description
A road-hungry endurance bike with the will to win, the Krypton Pro matches all-day comfort with a lightweight layup and impeccable handling.
Our Quest for the Perfect Ride
We designed the Krypton Pro to be a no-compromises bike that's stable at speed, responsive under big watts, and smooth after a full day in the saddle - all on one of the lightest frames in the category. Road.cc. agreed when they awarded it 2019 Frameset of the year: "it certainly delivers on performance thanks to a low weight and plenty of stiffness, but factor in its immense comfort and slightly relaxed geometry and you'll find this is probably one of the fastest endurance machines on the market."
Smart Cable Integration - Sleek, Efficient, Aero.
Our Smart Cable Integration system features a unique cockpit with fully hidden cables, integrated into the stem and steerer. Featured on the Krypton Pro, the proprietary steerer design (patent pending) allows for full cable integration with no frame modification. It also delivers aero performance with 2.5w saving at 300W. But as with all of our integration processes, we are driven first by usability: intuitive and smooth cable routing are primary characteristic of this system, meaning assembly and maintenance is kept easy and accessible.
With stem lengths from 70mm-120mm available, achieving the right fit alongside aero performance is a key part of our approach to Smart Cable Integration. The stem can be swapped without having to bleed the system, also ensuring user-friendly setup and travel.
Endurance Geometry - All-day performance
Our endurance geometry offers a stable and comfortable ride, while keeping true to the race-ready approach we have toward all of our bikes. Some of the key features of endurance geometry include a longer headtube for a more upright position, engineered to be easier on the back and shoulders for long days on the road; greater tire clearance for more confident handling and comfort; tweaked headtube and raked fork to adjust our hallmark precision handling to that wider tire size windows (28 to 32c); longer wheelbase for increased stability; and a lower bottom bracket, again for increased stability. Endurance geometry must balance the need for pedaling efficiency alongside the main goal of comfort and performance over long distances, for a stable, predictable ride.
Modular Cable Console - Maximum compatibility
Our modular cable console allows for maximum versatility, to put the rider's convenience first without sacrificing performance. Designed for both for electronic (wireless or wired) and mechanical groupsets, our system allows for user-friendly cable routing for maximum shifting and braking efficiency. Interchangeable console parts are easily swapped to ensure longevity of the frame as you upgrade groupsets.
3D+; The best mix of handling, stiffness and integration
For our newest generation of frames, we wanted to push our 3D System further by merging it seamlessly with the frame. The fully integrated 3D+ system has become an essential characteristic of our Endurance and Gravel frames. It delivers all the handling and stiffness benefits of the original 3D system in a streamlined version, offering three head tube extension heights for every frame size: 0mm, 15mm and 30mm. This provides a proven stiffness gain of 5% at 15mm and 11% at 30mm, as compared to traditional spacers. It also allows for a larger fit window (60mm of stack adjustment compared with 30 for a traditional setup). As well, the frame integration offers an aero benefit over our traditional 3D System, smoothing the airflow over the handlebar.
Ideal for
This is the Gran Fondo champion and king of the classics - especially when the roads get rough.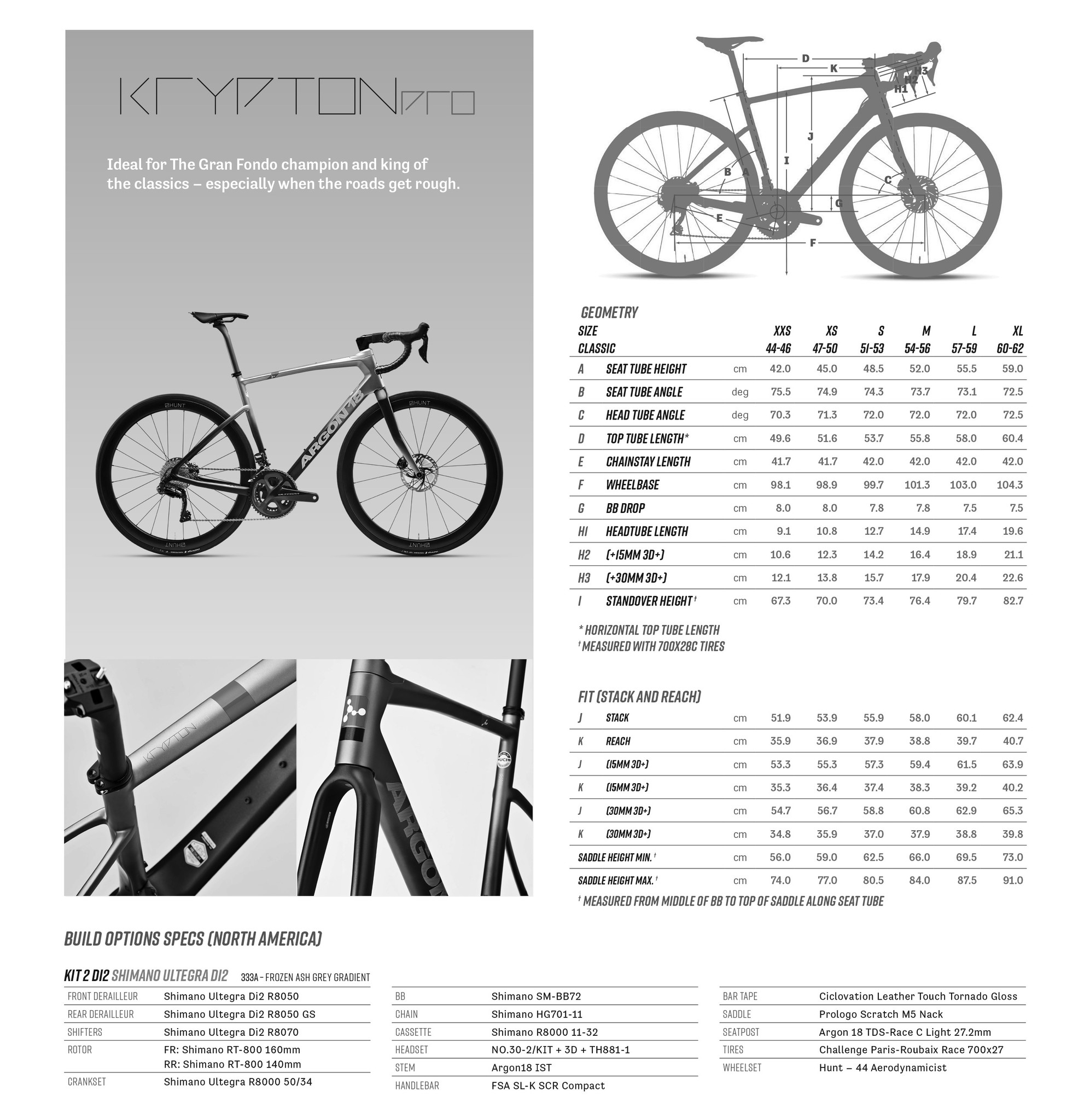 0
stars based on
0
reviews