Add your review
Argon 18 Dark Matter Gravel Frameset
Argon 18 Dark Matter Gravel Frameset
Go way off the beaten path with this gravel racer featuring true road race-inspired geometry derived from Argon 18's legendary race bikes. Some will blaze the trail, but on the Dark Matter, you will scorch it. Read more
Description
Go way off the beaten path with this gravel racer featuring true road race-inspired geometry derived from Argon 18's legendary race bikes. Some will blaze the trail, but on the Dark Matter, you will scorch it.
Where the pavement ends
For when the route is unpredictable – but the ride must be solid. Head way off the beaten path with this gravel racer featuring performance-driven geometry derived from Argon 18's legendary World Tour bikes. Go wherever the day takes you with assured handling and optimal power transfer, to control the terrain regardless of the surprises it may throw at you. We wanted a bike that offered supreme confidence alongside racing behaviour, a bike that would feel just as playful and responsive on the dirt as it would on the road.
Our gravel geometry provides fork rake specific to frame size, to allow for tight turn clearance on more technical runs, and with an eye toward ride quality, the Dark Matter features seatstays designed to flex and dissipate shocks. You'll also get three head tube extension heights for every frame size with our streamlined 3D+ system: 0mm, 15mm and 30mm.
The best mix of handling, stiffness and integration
For our newest generation of frames, we wanted to push our 3D System further by merging it seamlessly with the frame. The fully integrated 3D+ system has become an essential characteristic of our Endurance and Gravel frames. It delivers all the handling and stiffness benefits of the original 3D system in a streamlined version, offering three head tube extension heights for every frame size: 0mm, 15mm and 30mm. This provides a proven stiffness gain of 5% at 15mm and 11% at 30mm, as compared to traditional spacers. It also allows for a larger fit window (60mm of stack adjustment compared with 30 for a traditional setup). As well, the frame integration offers an aero benefit over our traditional 3D System, smoothing the airflow over the handlebar.
Modular Cable Console - Maximum compatibility
Our modular cable console allows for maximum versatility, to put the rider's convenience first without sacrificing performance. Designed for both for electronic (wireless or wired) and mechanical groupsets, our system allows for user-friendly cable routing for maximum shifting and braking efficiency. Interchangeable console parts are easily swapped to ensure longevity of the frame as you upgrade groupsets.
Gravel Geometry
Gravel throws unique challenges at riders, therefore it demands unique frame characteristics. Our gravel geometry draws on our endurance geometry, which derives directly from our performance road race series, meaning handling, responsiveness and race-ready positioning are paramount. Gravel and endurance both call for a longer wheelbase than a performance road bike, which you'll see on both the Krypton and Dark Matter. The Dark Matter features a higher bottom bracket and adjusted headtube angle and raked fork to adjust our hallmark precision handling to a wider tire size windows (28 to 32c); both for ride quality and to avoid toe overlap on the twists and turns of more technical rides. Gravel geometry also features a slightly more upright position, providing a higher degree of comfort on rougher surfaces and long-haul routes.
Topological Compliance System - The Optimal Balance of Comfort and Performance
To achieve the optimal balance of comfort and performance for our endurance line, we needed geometry uniquely aligned with the demands of long-distance riding and racing. In conjunction with the best geometry, we also needed to optimise frame topology and carbon layup. Through extensive research and analysis of stiffness, resistance, and aerodynamics using FEA and CFD software, we designed frames and forks that offer exceptional vertical compliance and dampens road-induced vibrations. At the same time, they needed to remain impervious to lateral movement, thus ensuring maximum pedaling efficiency for optimal power transfer. Our Topological Compliance System (TPS), was validated by numerous iterations of frame and fork designs tested both on the road and in our research and development laboratory using proprietary vibration testing tools.
Ideal for
Gravel racers looking for poppy performance and nimble responsiveness on all terrain.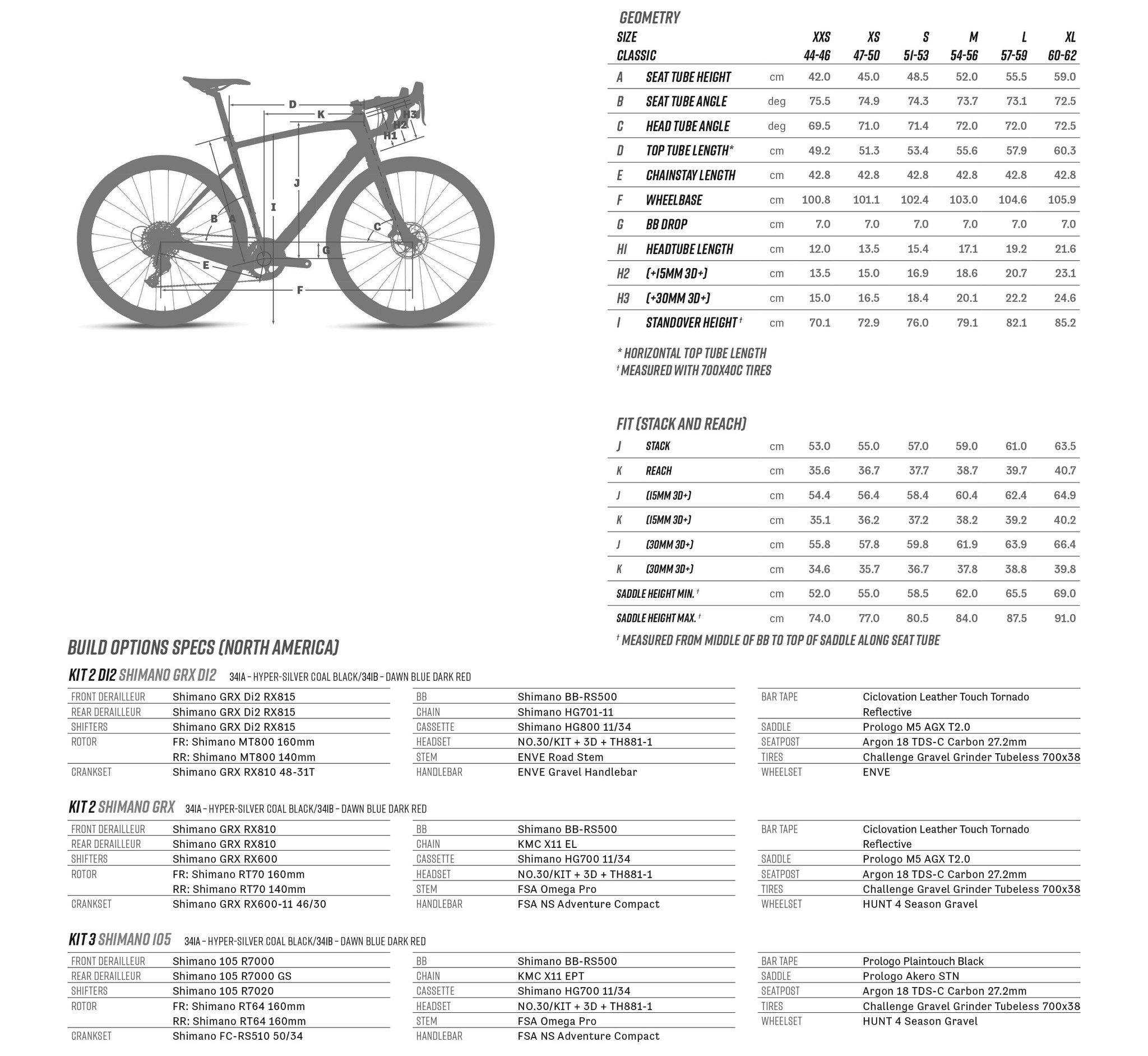 0
stars based on
0
reviews